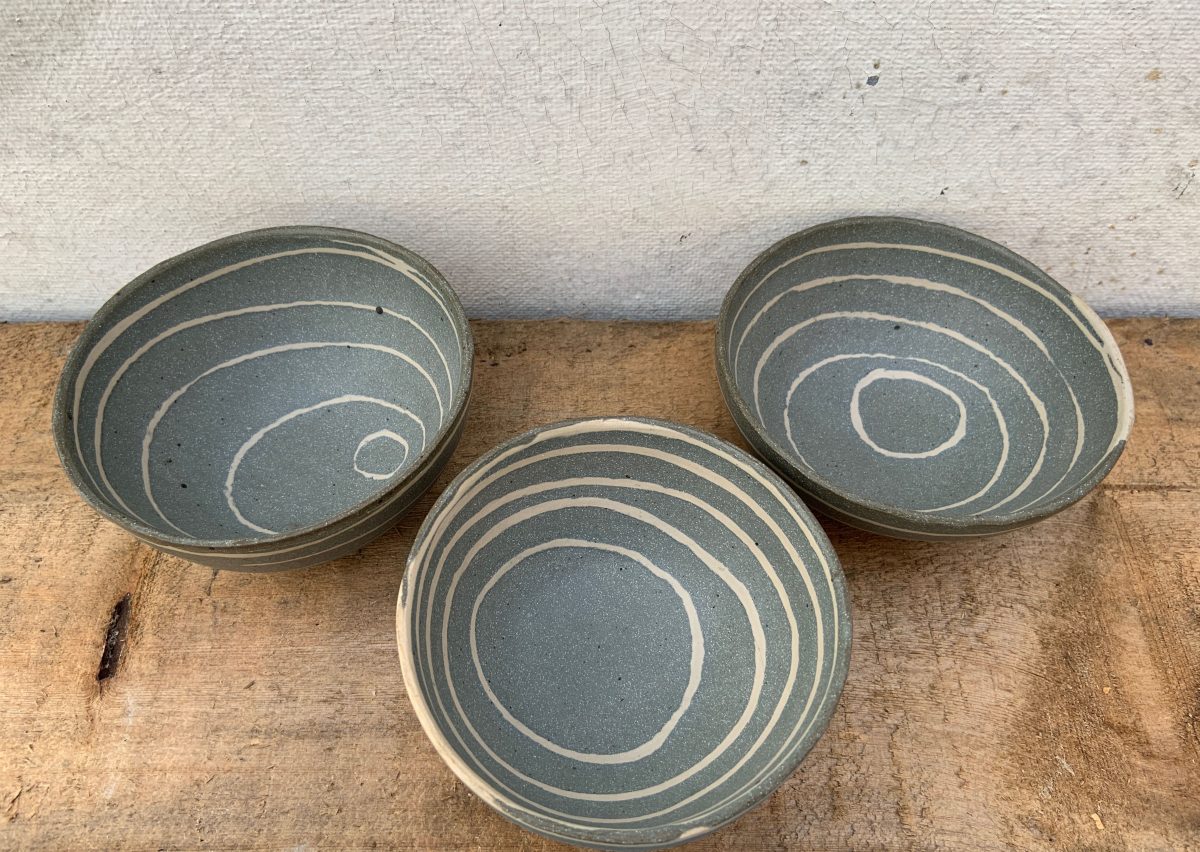 Average 105mm
Average 53mm
Pebble bowls (32)
Stoneware bowls inspired by quartz lines in slate pebbles found on Grebe beach on the Helford
Sea blue thrown bowls then cut through and coils of white clay added, colour goes all the way through. These bowls are dried very slowly, scraped then burnished and high fired.
The bowls have a tactile feel, I want the surface to remind you of the surf smoothed pebbles found.
All Sold